Whiten Your Teeth – Teeth Whitening Fargo ND
If you seek to brighten your teeth by several shades, we offer a professional in-office whitening treatment or a take-home teeth whitening kit to achieve your goal of whiter teeth. Teeth whitening is overwhelming at times, from a variety of teeth whitening products to a professional whitening treatment for those stained teeth.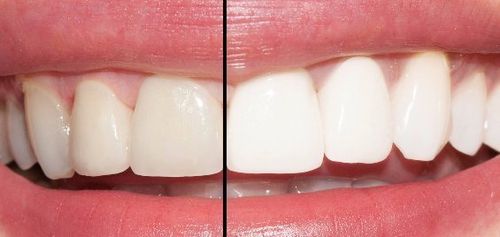 Patients are provided with whitening gel to break up stain-causing molecules and a set of custom dental trays that can slide comfortably and securely over their teeth. For the best results, apply the gel in the whitening trays and wear it for approximately 30 minutes daily for 2 weeks.
Contact Valley Dental today for additional details or to schedule your next appointment.
There are many teeth whitening products and processes that can help you whiten your teeth. For example, you could use whitening toothpaste, over-the-counter gels, rinses, strips, trays, or products from a dentist.
Teeth whiteners are best for people with healthy teeth and gum which have not been restored with fillings. But this cosmetic procedure is not recommended for everyone.
If you are looking to whiten your teeth, there are a lot of teeth whitening kits to get whiter teeth.
Whitening Systems
There are all kinds of ways you can brighten your smile at home. You could try rinses, gels, chewing gum, toothpaste, or strips. The American Dental Association recommends that you discuss your options with your dentist.
Sensitive teeth
Dental restorations
Very dark stains or a single dark tooth
Lots of fillings or crowns
When using a tooth-whitening product, be sure to read the label and choose a whitener with a peroxide level in the middle of the range. The peroxide level will determine how fast your teeth will lighten. If you have any questions, your dentist can help you find the whitening product that best fits your needs.
Whitening toothpaste
All toothpaste removes surface stains, but some contain additional polishing or chemical agents for even more powerful stain removal.
Whitening toothpaste doesn't whiten teeth. They just remove tooth stains and prevent tooth discoloration. If you want your teeth to be white, there's an over-the-counter and professional whitening product for that. If you're looking for a natural-looking white smile, try a product with hydrogen peroxide or carbamide peroxide.
Whitening toothpaste can lighten the tooth by up to one shade. In contrast, your dentist can give you a prescription that will lighten the tooth up to three to eight shades.
Over-the-counter whitening strips and gels
Whitening gels or bleaching gels are clear, the peroxide-based gels must be applied to the surface of your teeth with a small brush. It can take as little as a few days for initial results to show but it should last about 4 months. A full course should be about 10 or 14 days.
The most popular way to improve your tooth colour is using whitening strips. These are thin, virtually invisible strips that are coated with peroxide-based whitening gel. When applied according to the instructions on the label, the teeth will begin to look whiter in just a few days. The results will last about 4 months.
In-Office Whitening
In-office teeth whitening is the quickest way to get a whiter smile. However, there are many teeth whitening options available for In-Office Whitening. Applied directly to your teeth, these products can be used in combination with heat (like a mouthguard), a special light (like the LED light), or a teeth whitening pen.
How Long Do Whitening Effects Last?
Teeth whitening is not permanent. People who expose their teeth to foods and beverages that cause staining may see the whiteness start to fade in as little as 1 month.
The degree of whiteness will vary from person to person depending on the condition of the teeth, the level of staining, and the type of bleaching system used.
Risks Associated Whiten Teeth
Teeth whitening can lead to two common side effects: temporary tooth sensitivity and gum irritation. Sensitivity often occurs early in the bleaching process. Common causes are ill-fitting mouthpieces or irritation from bleaching agents. Both conditions are temporary and only last 1 to 3 days after you stop or finish your treatment.
If you do experience sensitivity, you can reduce or eliminate it by:
Wear the tray for shorter periods, in intervals.
Do not whiten your teeth for two to three days to allow your teeth to adjust.
Benefits of Hydrogen Peroxide
Gargling with hydrogen peroxide might make your teeth look whiter, but the effects are short-lived. Over-the-counter and professional teeth-whitening agents usually contain hydrogen peroxide, the main active ingredient.