Valley Dental – Premier Family Dentist in Fargo, ND & West Fargo, ND.
Valley Dental is the premier dental clinic offering all the dental services you and your family need for strong, healthy, and beautiful smiles. We are dedicated to offering state of the art dental services in Fargo, ND, West Fargo, ND, and the nearby areas. When you need a family dentist that is committed to providing dependable dental services, you can rely on our dental office. We proudly treat patients of all ages and Dr. Smith excels in all areas of children's dentistry and family dentistry services.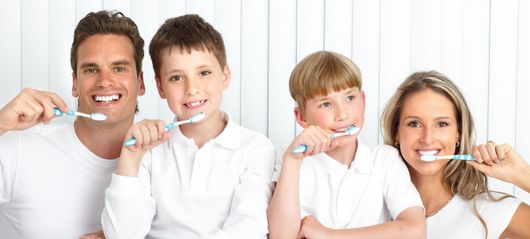 Expert General Dentistry
As general dentistry experts, we offer a comprehensive array of services to keep your teeth healthy. We provide preventative general dentistry care including regular dental exams, x-rays, and periodontal care. Trust our dentist and team of dental professionals to protect your smile with our preventative dental services. With over 30 years of experience, you can feel confident knowing that we will take excellent care of your smile.
A Gentle Approach to Dental Care
At Valley Dental, we take a gentle approach to dental care to ensure that each visit is a positive one for our patients. When we treat children and geriatric patients, we take even more care to provide the gentle and compassionate approach they need. No matter what your dental needs are, you can feel confident knowing that we will consider your dental needs completely. We will tailor a dental treatment to suit your unique dental goals.
Contact Us
Contact Valley Dental to learn more about our dental services or to schedule a dental visit. Give us a call today at 701- 232-1664.